Last updated on November 21st, 2020 at 10:42 am
Ask anyone about the economy and property values of Colorado and their response will likely use a common word – "booming." You may be asking, how will a 1031 exchange in Colorado help me?
The 8th largest state by land size, Colorado is one of the fastest growing states population-wise. Large employers are moving into the area every year, attracted to the state's favorable business climate and young, educated workforce.
It makes sense that property values are booming as well. According to a report by Attom Data, Denver's median home prices have risen by a greater percentage than ANY other US city since the great recession. The commercial real estate situation in Colorado is no different. According to CBRE, Denver ranked as the 5th best market for real estate investment among fund managers.
If you own a residential or commercial investment property in Colorado, it's likely you would pay a TON of capital gains if you sell. Even more if you've taken plenty of depreciation. That's why we highly recommend looking into the 1031 exchange in Colorado. Instead of paying exorbitant money in taxes to the government, qualified intermediaries help you defer your tax bill.
If you've decided to do a 1031 exchange in Colorado, you may be asking "What state-specific rules and regulations are there?" and "What are the best Colorado 1031 exchange companies?" This article has you covered. We've gone in-depth on rules for a Colorado 1031 exchange that are unique. We've also vetted the best qualified intermediaries in Colorado and presented the best experts below.
Tax Rules for a 1031 Exchange in Colorado
Before we explain how the Colorado tax rules are different than other states for a 1031 exchange, let's start with an explanation of the 1031 exchange. The 1031 is named for section 1031 of the IRC tax code. It says that you can exchange a business or investment property for a "like-kind" property. If done within the correct timeline, you will defer taxes until the new property is sold.
For most investors, you will be hard-pressed to find an exact property to "trade" someone else (called a simultaneous exchange). Usually, a 1031 exchange in Colorado occurs when you sell an existing property, and purchase a replacement of equal or greater value within 180 days. There's a ton more rules, scenarios, and variations to consider, but that's the simplest version.
Rules for 1031 Exchange in Colorado That Are Unique
Up until April of 2009, there were no regulations or rules for the 1031 exchange industry in Colorado. Becoming a qualified intermediary (QI) requires no license or certification, so it truly was the wild west when it came to conducting an exchange.
There are many stories about the 1031 exchange in Colorado going wrong before 2009. In 2007, a Breckenridge lawyer Scoop Daniel went missing while holding over $500,000 of investor funds for a 1031 exchange.
Also in 2007, the owner of Colorado QI 1031 Tax Group Edward Okun was found to be using client exchange to fund a lavish lifestyle. He was stealing client funds, and in some cases having cash brought to his private yacht. In 2009 he was sentenced to 100 years in federal prison.
In the wake of the financial crisis of 2008 and LandAmerica 1031's bankruptcy, the Colorado House of Representatives sprang into action and established consumer protections for residents using qualified intermediaries. These affect the QI's more than real estate investors, but you should still be aware of them. Ask your QI if they are aware of Colorado's 1031 laws, and if they are in full compliance. Here's an overview of the rules for a 1031 exchange in Colorado.
Colorado state law requires that qualified intermediaries do the following:
Maintain a $1 million or more fidelity bond and errors and omissions policy of at least $250,000. Alternatively, the QI can deposit client funds in an escrow account where you need to authorize a withdrawal and the QI needs to authorize
Your (client) written authorization for a withdrawal if the escrow account holds more than $250,000
Notify clients within 2 days if there is a change in ownership of an asset
Act as a client fiduciary at all times for 1031 exchange funds
Qualified intermediaries / exchange facilitators in Colorado are strictly prohibited from the following things:
Keeping client exchange funds in the same accounts as operating funds. This is what got LandAmerica clients intro trouble after the company declared bankruptcy
QI cannot loan client funds to anyone aside from an Exchange Accommodator Titleholder
What about the Colorado withholding tax? Does that apply to my 1031 exchange?
We're glad you asked! If you're not familiar with this, Colorado requires that a seller of real estate set aside money in order to pay taxes on the income from the property. Many states have a similar rule.
The short answer is that as long as the seller signs an "affirmation of reasonably estimated tax to be due" you are good to go. You can basically say to the Colorado government that "you won't owe any taxes since you're doing a 1031 exchange" and receive an exemption.
Wrapping Up the 1031 Exchange in Colorado Rules
Aside from these provisions, there are no major taxpayer differences between Colorado and other states. This makes choosing a qualified intermediary even more important. Some QI's are great to work with and knowledgeable, while others can mean trouble. Once you've selected a trustworthy qualified intermediary, there's much less to worry about. Wondering who the best 1031 exchange companies in Colorado are? We've vetted the experts and present to you our top picks.
Best 1031 Exchange Companies in Colorado
Since Colorado has some state-specific tax rules for the 1031 exchange, choosing a qualified intermediary is that much more important. We've spoken with the 1031 exchange companies, customers, and industry experts to compile this list of the best 1031 exchange companies in Colorado.
1031X – Top Pick for Colorado
1031x opened its first office on Birch Street in Denver in 1994. Founded by attorney Steven W. Hickox and broker Christopher T. Sayre, the company is one of the longest-running and highest rated Qualified Intermediaries in Colorado. 
The company added a third partner in 2017 when investment consultant and financial author Sean Ross joined as Director. 
Today, the 1031x team boasts more than 90 years of combined 1031 experience and works with real estate investors nationwide.  The company headquarters are still located in Denver (off Hampden and I-25). 
Services 1031X Offers
1031x is a full service intermediary. This means they:
perform delayed, simultaneous, reverse and improvement exchanges
frequently publish industry news, real estate advice, and tax tips
set up and manage exchange accommodation titleholders
maintain a nationwide referral network of adjacent service providers   
Experience and Financial Stability
1031x partners with local banks (e.g. Bank of Colorado), regional banks (Nano Banc in California) and national banks (Capital One) to establish Qualified Trust Accounts for each individual client. 
The company has survived many market shocks, including the Dot-Com recession of 2000, the Great Recession in 2008 and the COVID-19 crisis in 2020 — all without any loss to any client. 
Client funds are never invested or commingled. 
In addition, 1031x works with its partner institutions to implement strong wire fraud and identity theft protection measures.  On top of standard FDIC Insurance, it maintains the ability to offer up to $150 million in additional insurance coverage if necessary. 
Locations and Customer Service
As of 2020, the 1031x team uses an entirely virtual exchange process.  All 1031 operations can be carried out using a modified exchange software.  The company also offers video conferences and various forms of encrypted communication. 
The company prides itself on "Answering Your Calls" and working through each taxpayer's transaction on a custom basis. 
The company currently receives a 4.8/5.0 rating on Google Reviews.
1031X – 7150 East Hampden Ave, Ste 200 Denver, CO 80224
1031 Corporation – eFirstBank1031
Founded in 1990 with deep roots in the state of Colorado, 1031 Corporation is one of our top picks. Not only has their team helped real estate investors pull off 1031 exchanges, they've been critical in the development of like-kind exchange methodology.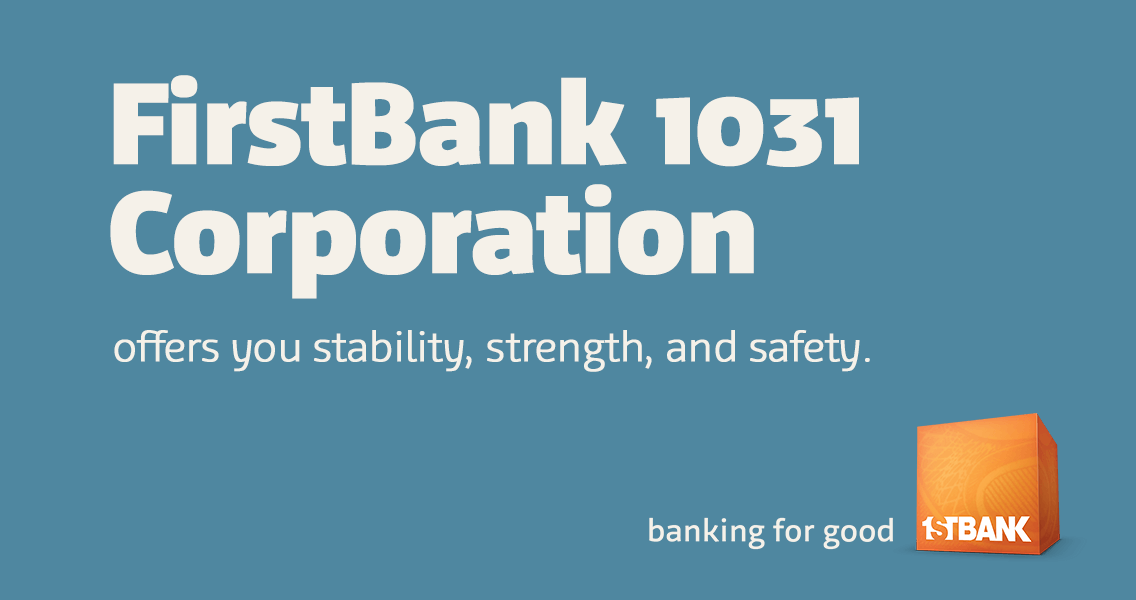 They're a subsidiary of FirstBank, which the second largest bank by deposits in Colorado (only behind Wells Fargo). You can rest easy knowing your funds are safe and secure. Their team is experienced in all types of 1031 exchanges, from delayed to construction and everything in between. They have a team size nearly approaching ten who have been working in the industry for decades.
Services 1031 Corporation Offers
1031 Corporation offers the full gamet of exchange services. Whether you are a new investor looking to exchange a single property, or an institutional investor doing a construction exchange, they have you covered.
Although they are a subsidiary of a large bank, their team focuses exclusively on the 1031 exchange. FirstBank is also a private company, and their team is not incentivized to push products to meet quarterly estimates. Here's the list of exchange services 1031 Corporation provides:
Delayed or Deferred Exchange
Reverse Exchange
Improvement Exchange (Also called construction or build-to-suit)
1031 Corporation Experience and Financial Stability
1031 Corporation has been in business since 1990 and their team has decades of experience in the 1031 exchange industry. They have nearly ten team members, the majority of which are Certified Exchange Specialists. This means that they took an exam testing their knowledge on the 1031 exchange as a qualified intermediary.
In line with Colorado laws, 1031 Corporation holds full bonding and insurance that is state-mandated. In addition, they maintain professional liability insurance and a fidelity bond to ensure you're protected. Last, 1031 Corporation uses segregated bank accounts which makes sure your funds are never commingled.
1031 Corporation Locations and Customer Service
Headquartered in Longmont, CO 1031 Corporation serves investors in all 50 states. Their team primarily works out of their headquarters and are very responsive to phone calls and emails. They are known for their strong customer service and overall responsiveness. Investors on the east coast, however, may want to consider local options.
1031 Corporation – 1707 N Main St Longmont, CO 80501
Accruit
Founded in the early 2000s, Accruit has blazed a "tech-enabled" approach to the 1031 exchange in Colorado. They rate highly in their knowledge of IRS rules and ability to execute exchanges. They are also independent from a major Fortune 500 company. Although they have a partnership with PwC, they are operated without a public company enforcing strict quarterly revenue and profitability goals. This means they operate in the best interest of their clients.
Headquartered in downtown Denver, with offices in Chicago and Dillon, MT, Accruit pushes their "tech-enabled" approach to the 1031 exchange in Colorado. Whether you're down the street or across the country, Accruit is a solid partner in your next exchange.
Services Accruit Offers
A member of the Federation of Exchange Accommodators, Accruit also has four Certified Exchange Specialists on staff and more in training. Owing to this experience, they are well-equipped to handle any type of 1031 exchange in Colorado. These include:
Delayed or forward 1031 exchange (most common type)
Reverse 1031 exchange
Build-to-suit or construction exchange (also called improvement exchange)
Though they don't call out the simultaneous exchange as a capability, they would be able to assist.
Accruit Experience and Financial Stability
Accruit has been involved in the real estate, trust administration, and 1031 exchanges since 1978. In addition, they claim nearly two centuries of experience conducting the 1031 in Colorado. Accruit doesn't stop with just Certified Exchange Specialists. They also have two CPAs, three attorneys, and an in-house IT team dedicated to 100% uptime and security.
We have found that Accruit follows industry best practices for ensuring that client funds are held in a safe and secure way. They require dual-signatures with exchangor approval before withdrawing any exchange funds. In addition, they meet all 1031 exchange in Colorado state requirements for fidelity bonding and errors and omissions coverage.
They do not disclose the exact amount of coverage, but we covered the Colorado rules for 1031 exchange earlier in this article. You can rest assured knowing your funds are safe and secure, even in the worst case scenario.
Accruit Locations and Customer Service
Headquartered in Denver, CO Accruit has the ability to do exchanges in every part of the US. They are receptive to inbound requests and respond promptly. If you are doing a 1031 exchange in Colorado, we highly suggest visiting their office in person for a consultation.
Denver – 1331 17th Street, Suite 1250 Denver, Colorado 80202
Expert 1031
Expert 1031 has been around for quite some time, but tends to have a lower profile than some of the national exchange companies. That said, they are one of the top picks in the Colorado area! With offices in Greenwood Village outside of Denver and Springdale, AR they are equipped to handle exchanges local or nationwide.
Started by Gary Gorman decades ago, they have a full-time staff of two. This ensures you receive white-glove, personalized service. If you are looking to do a 1031 exchange in Colorado (or nationwide), they're an excellent pick.
Services Expert 1031 Offers
While Expert 1031 is small in size, they work with a number of external accountants, lawyers, and tax advisors. Because of this, they're able to offer the full spectrum of 1031 exchange in Colorado services. Their owner, Gary Gorman, is considered the preeminent expert on the 1031 exchange. He helped write the book, literally! Here's the full list of exchange services Expert 1031 is equipped to handle:
Delayed or Forward Exchange
Reverse 1031 Exchange in Colorado
Construction or Improvement Exchange
Even the Simultaneous Exchange!
Expert 1031 Experience and Financial Stability
Expert 1031 has been around for decades, and they have lean operations. This helps ensure that they are not going out of business any time soon. Along with most qualified intermediaries, they do not commingle client accounts.
Since they are headquartered in Colorado, they hold the necessary fidelity bonds and errors and omissions coverage. This helps you in case there is an emergency on the QI's side, such as a bankruptcy. By keeping your funds in separate trust accounts, this ensures your funds cannot be used in a bankruptcy proceeding.
Expert 1031 Locations and Customer Service
Expert 1031 has two locations, and promises 24/7 service in case of emergency. These locations are:
Colorado Office: 5445 DTC Parkway, PH 4, Greenwood Village, CO 80111 (By Appointment only)
Arkansas Office: 6801 Isaac's Orchard Road, Suite 210, Springdale, AR 72762
Exchange Resource Group (ERG)
Founded in 2007, Exchange Resource Group (ERG) is one of the newer 1031 exchange companies in Colorado. Don't be fooled, however. Their team of experts has been in the industry for a long time, and they are an excellent pick for any investor.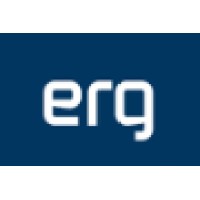 The company is owned by two brothers, Drew and Dan McCabe, and headquartered in Lakewood, CO. They have a team of nearly ten staff members, the majority of whom are in Colorado proper. Their team is active in real estate investment online communities in particular. They are responsive to inbound questions and provide helpful, free resources.
Services ERG1031 Offers
Owing to their vast experience as qualified intermediaries, ERG1031 offers every type of 1031 exchange out there. They mainly advertise the delayed and reverse exchanges on their website, but they can help with complex construction exchanges as well.
They are also well adept at handling complex issues within otherwise ordinary exchanges. Things such as indebtedness from your old property, including trust issues, installment notes, divorce issues, etc. ERG can handle all of these scenarios! The full list of 1031 exchange services they provide includes:
Delayed or Forward Exchange
Reverse 1031 Exchange
Construction or Improvement Exchange
Even the Simultaneous Exchange
ERG1031 Experience and Financial Stability
There are many reasons to choose ERG1031, and experience and financial stability is at the top of the list. They are one of the largest firms in Colorado, and have a team nationwide. ERG is different from other QI's in that they do not provide a trust account or escrow account. Instead, they set up individual segregated dual signatory accounts for each exchange. These are with an FDIC chartered commercial bank. So your funds are fully FDIC insured (the commercial bank provides umbrella FDIC coverage to your full deposit at no additional charge).
In addition, they do have errors and omissions coverage. While they do not provide a performance guarantee, they do provide a guarantee that an exchange will not fail because of ERG's work.
ERG 1031 Locations and Customer Service
With locations around the country, ERG has its headquarters in Lakewood, CO a suburb of Denver. We have found their staff to be extremely receptive to inbound requests, and they are available around the clock. From speaking with some of their clients, ERG comes as highly recommended. Their Colorado team in particular has tons of exchange experience.
Lakewood – 13701 West Jewell Ave, Ste 200-28 Lakewood, CO 80228
Asset Preservation Inc (API)
API is one of the largest 1031 exchange companies in the United States. They have offices all over the country, and it's no surprise they have a strong presence in Colorado as well. They have two qualified intermediaries physically located in Colorado, but can use API's broad resources as well. API is a subsidiary of Stewart Title Company.
API has two main offices in the state of Colorado, one in downtown Denver and the other in Palmer Lake near Colorado Springs. Both Erin Crowley and Scott Saunders have proven to be responsive and knowledgeable qualified intermediaries.
Services Asset Preservation (API) Offers
API offers a wide variety of 1031 exchanges, and their team is knowledgeable and experienced. They are a subsidiary of Stewart Title, but the API team only focuses on 1031 exchanges. Unlike other 1031 facilitators, they won't look to sell you DST or TIC properties as well. API offers the following list of services:
Delayed or Deferred Exchange
Reverse Exchange (Specialized Commercial Division within API)
Improvement Exchange (Also called construction or build-to-suit)
API Experience and Financial Stability
API has been in business since 1990 and employs nearly twenty exchange facilitators nationwide. In addition to their Colorado team. They're also backed and owned by Stewart Title, who is a Fortune 1000 publicly traded company (NYSE: STC). This means Stewart is not going anywhere, and even in a catastrophic event your funds would be safe.
Since they're in Colorado, they do hold the necessary fidelity bonds and errors and omissions coverage. Unique in Colorado, API also signs a letter of assurance for each customer they work with. This means their performance is guaranteed during the 1031 exchange process.
API Exchange Locations and Customer Service
Headquartered in Roseville, CA – API maintains two separate offices in the state of Colorado. They offer completely complimentary visits to ensure a 1031 exchange is right for you. Their two Colorado offices are located at:
Denver – 55 Madison Street, Suite 400 Denver, Colorado 80206 – Erin Crowley
Palmer Lake – 84 Highway 105, Suite A Palmer Lake, Colorado 80133 – Scott Saunders
First American Exchange Company (First Am)
Another large national firm, First American comes in as a top pick for Colorado as well. A subsidiary of First American Title, their Colorado team is four strong. One is a member of the FEA, and others are Certified Exchange Specialists. This is the best of both worlds – a small team dedicated to your success, with the backing of a large financial company. Their team is made up of Julie Baird, Mitch Meninger, Paul Holloway, and Trish Mack.
Founded in the 1990s, we have found First American Exchange to be an excellent option for 1031's nationwide. They have teams throughout the US if having someone local is important.
Services First American Exchange Offers
First Am offers nearly every type of 1031 exchange and is suitable for large, complex transactions. In addition to delayed and reverse exchanges, First Am has background in improvement exchanges. This makes them a "one-stop-shop" for any type of exchange you might need. Here's the full list:
Delayed or Deferred Exchange: The most common exchange, gives investors 45 days to identify a replacement property and 180 days to close
Reverse Exchange: Instead of selling your old property then buying a new one, you buy a new property before your old property is sold.
Improvement Exchange (Also called construction or build-to-suit): Allows you to use part of the value in your old property to improve a new property
Simultaneous Exchange: When you find a replacement property the same value as your own. You and the second party trade deeds to the properties
First American Experience and Financial Stability
First Am is one of the most stable and secure 1031 exchange companies in the United States. Owing to their strong financial backing through their parent company and long operating history, there is little risk of First Am going bankrupt.
In addition to this, First Am holds all client funds in separately held accounts, always FDIC insured. First Am also has one of the highest fidelity bond and errors and omissions coverage out there. They have $20M fidelity bond, and $10M of errors and omissions coverage! Last, each separately held account has your name and taxpayer ID associated with the account. This ensures your funds are secure during the exchange period.
First Am Locations and Customer Service
First Am is not headquartered in Colorado, but have a small sized Denver office if you are local to Colorado. This helps if there are complex transactions that are best discussed in person. Their team is responsive to inbound inquiries and has a strong local presence. They are located at:
Denver – 1125 17th Street Denver, CO 80202